Yesterday, at my parents' cabin outside Stockholm, me and my father were having an office session after breakfast. Me procrastinating thesis work, him doing whatever he was doing. At one point he needed to check something on the website of FactWise, a company where he is involved.
The website didn't appear as it should. The carousel in the footer was broken and the subsequent contact details bar had been pushed off to the side.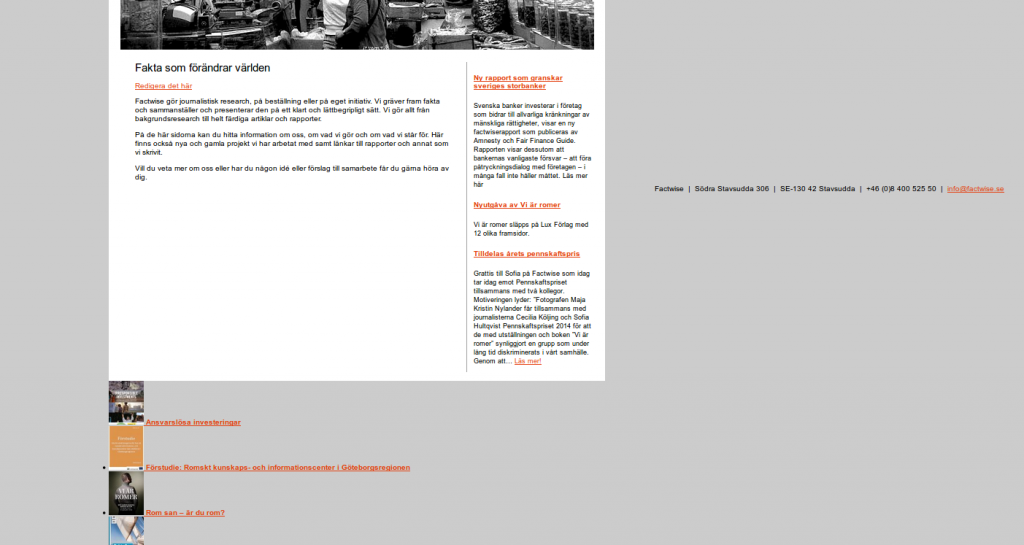 The FactWise website is one of the first I've made, at least counting those which are still up and running today. Dad had a friend do the design, and I turned the PSDs into a WordPress theme and set it all up on shared hosting. It's not beautiful but it works – kind of.
When dad showed me the buggy appearance, I was running out of other things to do instead of studying, so I started looking into it immediately. My first guess was that a stylesheet ref was broken. I looked through the Network tab in Firefox Developer Tools to find any 404s, but what I found was something else. Continue reading "A cryptocurrency-mining bot brute-forced into my WordPress site"